...to the Old Skool Racing.
With depleted numbers in the North Region now, Ive decided to fall off a New Skool Race Bike instead.
It'll be a real challenge but I am pretty sure its the only way my riding with progress, modern bikes are so much better to handle, so much stronger and built for the modern tracks we see today.
So I began building this back in September, I have a professional relationship with 'Dialled Bikes' through my freelance Graphic Design work and that made my choice of frames pretty easy...
Limited Edition DIALLED BIKES MX20R - Stay Strong Edition.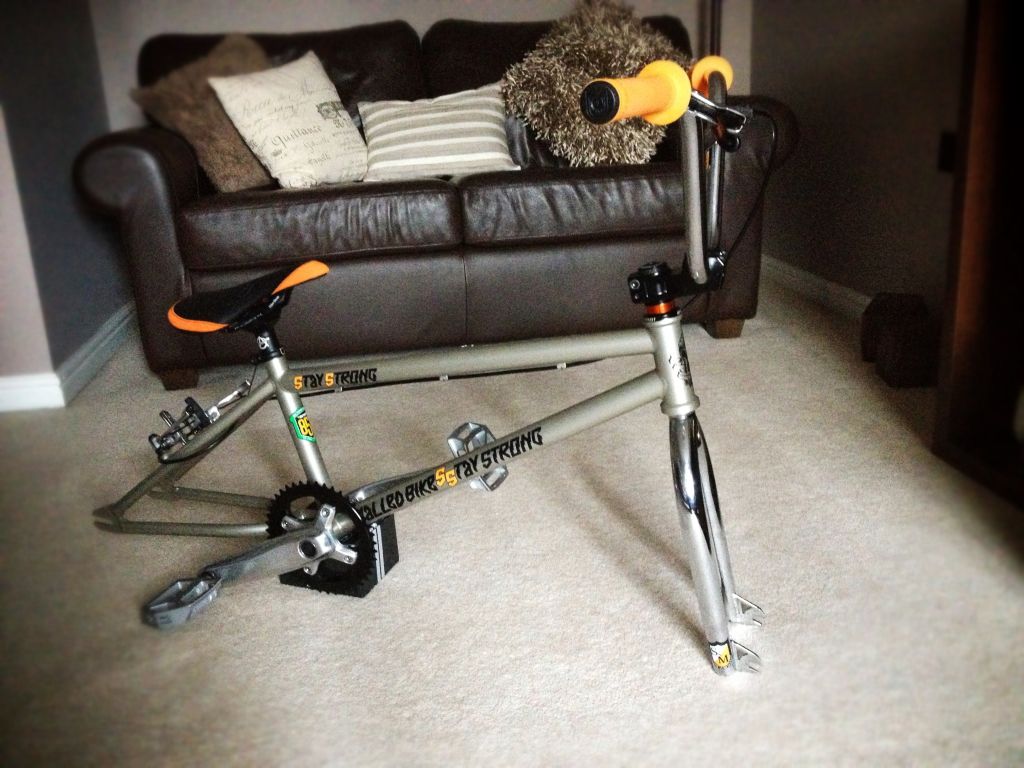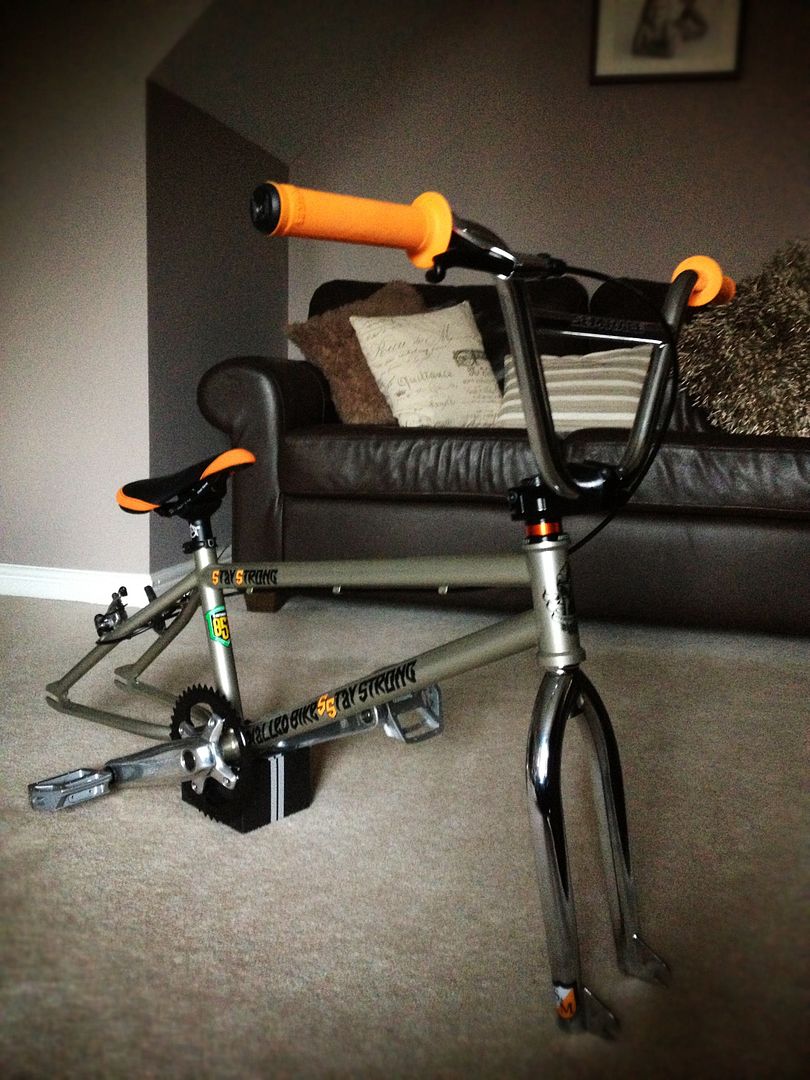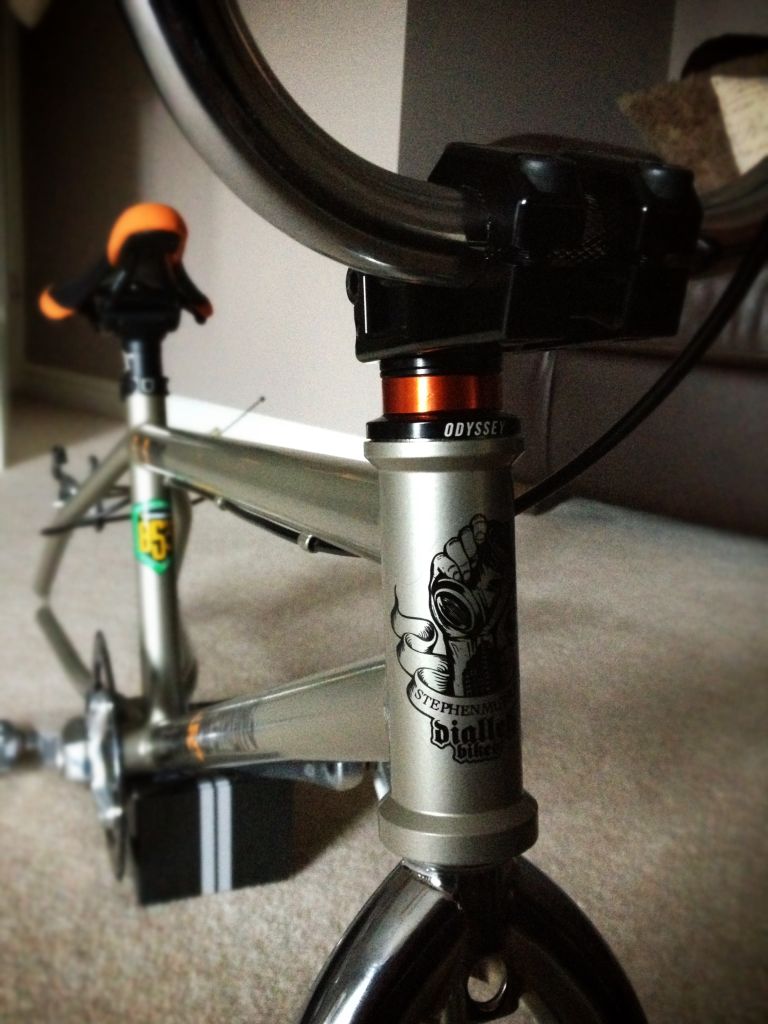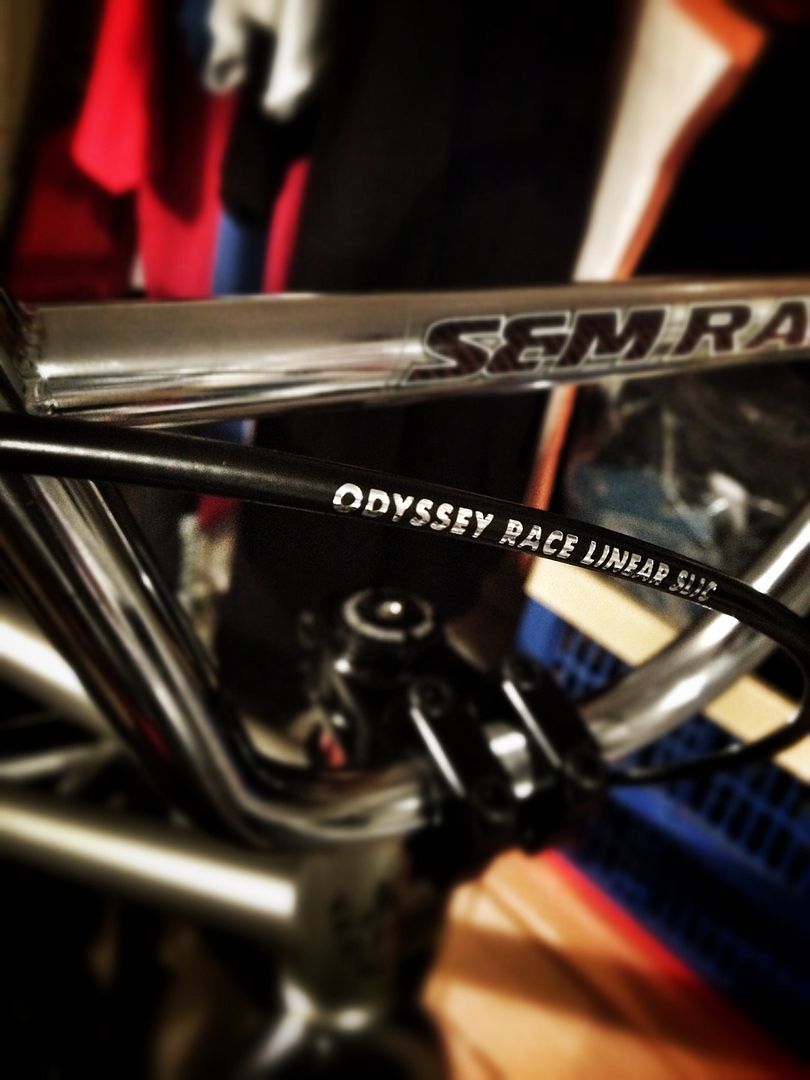 Ordinarily this frame came with Black & Yellow STAY STRONG decals but I had exact replica's made in Black and ORANGE... my fave colour combo.
My wheels are being laced in the next couple of days (Alienation Rims laced to Chris King BMX Hubs) and all being well I'll be rolling round a track soon.
I've kept brand names to a minimum (I'm sad like that)... I have DIALLED / S&M / ALIENATION / ODYSSEY / TIOGA & CHRIS KING and she has cost me a small fortune, despite being very lucky with some of the deals I have managed to snaffle.
Its all about Progression...