Nick's nik
Took my camera but kept forgetting i had it in my pocket so only got 3 shots.
Certainly was some scary looking peeps in notts town centre.
Straight out of the mouth of babes though, my oldest daughter said, "they look really scary daddy but i can tell they must be good people because one of them thinks about soldiers that have died for us as he's wearing a poppy" 8)
Russ ' the bionic man' getting ready to mow some shoppers over.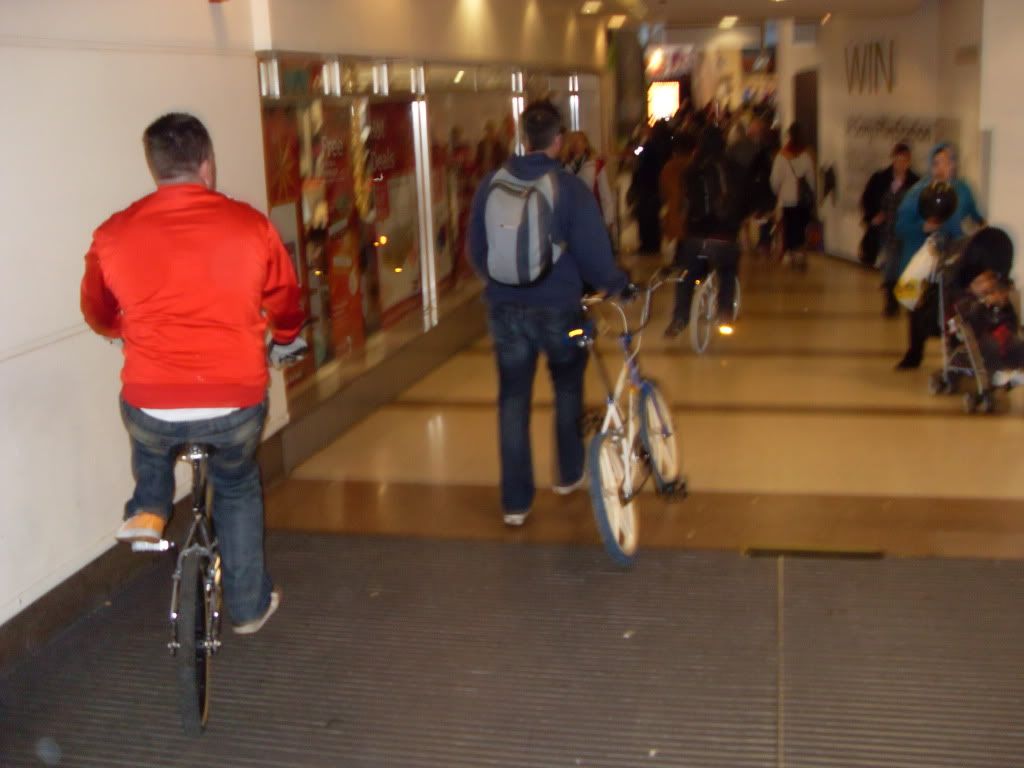 Nearly fell off my bike laughing whilst taking this one.
I noticed notts was very cycle friendly as you never had to look too far for somewhere to park your bike .
Yeah, all in all you could say it was a cracking day out.